Sell my HTC phone
Discover your HTC trade in value
If you're looking for an upgrade to your HTC – we can help. We'll buy your used HTC handset, even if it's damaged, to either refurbish or recycle.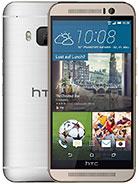 HTC One (M9)
Keen to cash in a HTC handset you've got gathering dust? How about free up some funds for an upgrade? Whatever your reason for selling your old phone, Envirofone can help you get the most for your handset. Select your model from the list above, and we'll give you the best possible trade price for your old HTC phone.
Which HTC phones can I sell?
If you can find the HTC model listed on this page, we'll give you cold hard cash for dropping it into one of our FREE postage bags. Our most popular trade handsets include the HTC One (M8) and HTC One (M9). Have you got one of these lurking at the back of a draw? If so, send it our way, and we'll help you free up some space. Trading in a HTC handset extends its lifespan, which is better for your carbon footprint.
Can I sell a damaged HTC phone?
Cracked screen, broken chassis, poor battery life? It makes no difference to us. At Envirofone, we always guarantee a competitive price for your unwanted HTC phones. Whether it's a recently released HTC Desire 20+ or an older U Ultra handset, our technicians will run a series of quality checks to determine what your phone is worth on that day—and if it's fit for recycling or refurbishment. If you're happy with the price quoted, we can go ahead and send you money the very same day!
How much is my HTC worth?
The price you receive for your HTC phone depends on a few factors, not least the model you're selling. If it's a flagship handset or recently released, you can expect to receive more. We'll run a few checks and give you a quote, regardless of whether it's in poor shape. Want a quick quote? Click on your model, and we'll give you a rough trade price; however, keep in mind that this might change once we've run a few tests.
Have you got another device you don't need? If so, head to our 'sell my mobile phone' page to find other manufacturers and models.
How do I sell a HTC phone?
It couldn't be easier. Sell your HTC phone in these simlpe steps:
Select your HTC model
Input your address and a few other details.
Receive your free Envirofone sealable bag in the post.
Send your HTC device into the parcel and then post.
Once your HTC phone arrives at Envirofone, we'll notify you by email.
We'll then run a few diagnostic checks and assign your phone a market value based on its condition.
Once your HTC device is processed, you'll receive your money the same day!
Why sell my HTC phone with Envirofone?
Competitive trade prices, fast payments, seamless service…there are plenty of reasons! Sell a HTC smartphone to Envirofone, and you'll join more than 4 million happy customers who have earned over £160 million in trades between them. You'll struggle to find any other phone recycler who can boast those numbers.
One more thing: did you know that we sell refurbished HTC handsets? You'll find heaps of models right here in our buy HTC section, all at excellent prices. In fact, whenever you sell your device to us, you'll receive an extra 12% in Envirocash to use in our online store. That's super handy if you want to trade in your HTC phone for a fancy new flagship handset.