Sell my Samsung Watch
Find your Samsung trade in value
Want to free up funds for the latest Samsung smartphone release? Or do you have an old Samsung device gathering dust? In either case, you've arrived at the right place.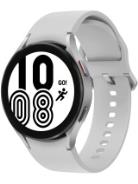 Samsung Galaxy Watch 4 40mm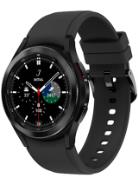 Samsung Galaxy Watch 4 Classic 46mm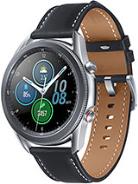 Samsung Galaxy Watch 3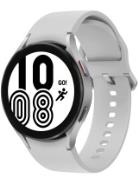 Samsung Galaxy Watch 4 44mm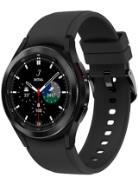 Samsung Galaxy Watch 4 Classic 42mm
At Envirofone, we always guarantee a competitive price when you sell your unwanted handsets to us. Whether it's a recently released S21 handset or an older device damaged beyond repair, we'll give you the best market value price. And with free postage and money paid straight into your account the same day the device is processed, it couldn't be easier to get started.
Which Samsung phones can I sell?
Whether you're keen to sell a Samsung Galaxy S9 G960 or have found an unloved Galaxy S5 lurking at the back of a drawer, we'll give you cold hard cash in return for popping it in one of our free postage bags. Don't worry about any cracked screens, broken cameras, or fast-draining batteries — we've seen it all before. We recycle or refurbish every device that arrives at our doorstep, so wear and tear isn't a problem.
We test phones as they arrive and grade them on their merits. So don't hang around; see how much your old Samsung handset could be worth by entering its model above.
How much is my Samsung worth?
The great thing about owning a smartphone manufactured in the last few years is that it still holds value, even with the arrival of flagship models.
Love getting your hands on those latest releases? Then selling to us lets you squeeze the remaining value from your current phone to help fund a new one. If you're ready to part with a Galaxy S8 G950F, A12 or S20, click on 'sell my mobile' to find out roughly how much you'll get.
How do I sell my old Samsung?
At Envirofone, we like to keep things simple.
All you need to do is enter your handset model and fill in a quick form that includes your address. Then, once we know where we're sending one of our free, padded Envirofone mail packs, you'll have everything you need to post your device.
As soon as your phone arrives at Envirofone HQ, we'll notify you by email. Then it's simply a case of letting our boffins run a few diagnostic checks and assign an appropriate market value based on your phone's condition. You'll be pleased to know that we process payments on the same day your Samsung arrives at our diagnostics centre. So, you needn't lift a finger: sit back, dream of your new phone, and wait for the cash to roll in.
Why sell my Samsung with Envirofone?
Sell your old Samsung handset, and you'll join over four million happy customers. We're proud to be the UK's leading mobile recycler, and your device could add to the £160+ million we've already paid to the British public. Our prices are tough to beat, and it's hard to find any other phone recycler with such a seamless service.
Did you know you can buy the latest Samsung handsets from us, too? In fact, whenever you sell to us, you'll receive an extra 12% in Envirocash to use in our online store. That's super handy if you want to trade in your Android device for a flagship Samsung phone.