Sell My Tech
Find out your trade in value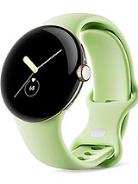 GOOGLE Pixel Watch Bluetooth/Wi-Fi

Lenovo IdeaPad-Duet 3 10IGL5 10H

Lenovo IdeaPad-Duet 3 10IGL5 10P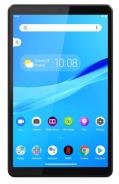 Lenovo M8 Tab TB-8705

Lenovo P11 Pro Premium TB-J706

Lenovo P11 Pro TB-J706

Lenovo P11 TB-J606

Lenovo Yoga Smart Tab with the Google Assistant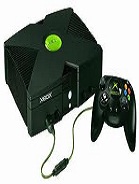 Microsoft Xbox (Original)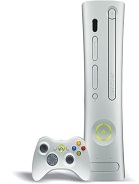 Microsoft Xbox 360 Arcade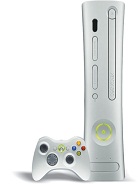 Microsoft Xbox 360 Core
Fancy making some cash in exchange for your unwanted or damaged devices? Get an instant valuation today! We'll take your second-hand tech, whether it's brand-new, on its last legs, or somewhere in between. In return, we'll give you a fair market price based on its condition and performance once it reaches Envirofone HQ. So, extend the life of your pre-loved tech, and we'll reward you for helping the planet.
How to sell your tech
Selling your tech with Envirofone is easy as one-two-three. To cash in your device, simply:
Choose the make and model you're selling — we'll give you an instant valuation.
Package your device in to the pack that we send to you, then hand the pack over to Royal Mail who will send it to us and we'll handle the rest. Once received, our technicians will test your tech to check if it's in working order.
Accept the offer to receive your money. Just be aware we may send you a revised offer based on its condition.
There's no obligation to accept our final offer. If you don't want to sell, we'll return your device at no extra cost.
How much can I sell my tech for?
The price you receive for your electronics will depend on a few factors. Newer models are worth more, so recent releases generally result in higher offers.
The make and model will affect your valuation, too. For example, trading in an Apple device from the past 2-3 years is more desirable than older Apple models. Tech with more storage is also worth more—especially if your device is in good working order.
Which devices can I sell?
It's not just phones that arrive at Envirofone HQ. In fact, our doors are open for business on a range of tech, including:
Can I sell a damaged device?
Absolutely! It makes no difference to us whether it's cracked, battered, or bruised. Simply add your device to basket, enter the details, package your device, and send it to us. We'll then perform several tests, offering a price based on its condition and performance. Just remember that you'll receive less than trading in a fully functioning product.
What happens next? Depending on the condition of your device, we'll either find it a new home or use it for parts. We never send phones or tech to landfill. That's an Envirofone promise.
Trade in your device
If you're searching for a shiny new device, you can trade in your old tech as part exchange for a newer model. Better still, select Envirocash as your payment method at checkout for an extra 12% towards your next purchase.
Why sell your tech with Envirofone?
At Envirofone, you get a like-new device for less. Our vast stock is brimming with affordable tech, including refurbished products from top manufacturers like Apple, Samsung, and Sony. Devices are available at a fraction of retail prices, and we ensure every second-hand item is returned to its former glory by way of a 100-point checklist.
It's also better for the planet. Buying refurbished means recycling repurposed tech, limiting your carbon footprint, and saving precious metals from cluttering landfills.
To top it off, every product comes in a padded box with a 12-month warranty. We'll even add 12% cash towards your next purchase when you trade in your tech. So, what are you waiting for? Sell your second-hand device with Envirofone!